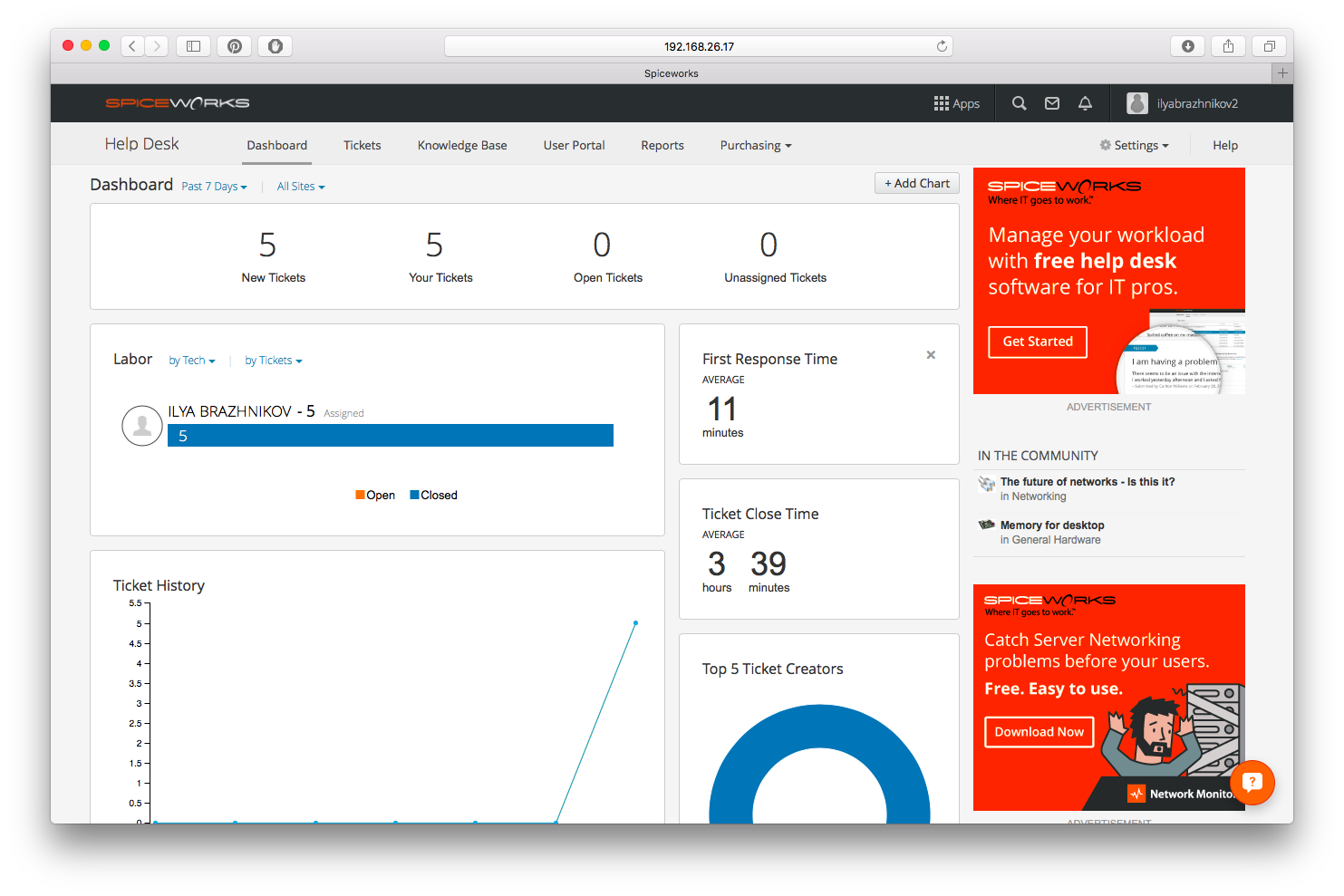 Organizations must maximize their uptime in order to stay competitive in the digital world. When your business hosts its infrastructure in a colocated data center, your network administrators will use network monitoring tools to ensure that your colocation provider is living up to their end of the bargain.
Did you know that network downtime costs US based businesses over $700 billion per year? A report by IHS
breaks down the specific costs associated with network downtime as well as the main causes for network outages.
When your business hosts its infrastructure in a data center colocation facility, the risks associated with network downtime shrink significantly.
ColoCrossing
offers its clients a 100% network uptime guarantee.
Even though ColoCrossing is one of the best data center colocation providers in the United States, system administrators may still want configure network monitoring tools that can alert them feel good about their investment in data center colocation.
Here is a list of the best network monitoring tools for 2017.
Spiceworks Network Monitor
Spiceworks is one of the leading producers of free network management tools. One of the most popular network uptime monitoring apps is the
Spiceworks Network Monitor.
Organizations of all sizes can gain deep insights into the performance of their colocated infrastructure using this free app.
Spiceworks provides you with a dashboard that gives your administrators a broad overview of all of the devices on your network. This allows you to check the network availability of servers, VoIP devices, security cameras, access control systems and web apps.
Spiceworks gives your organization the ability to deploy an agentless method of monitoring your critical infrastructure. You'll be able to track bandwidth usage, network I/O and packet loss all from the Spiceworks Network Monitoring dashboard.
Best of all, if you ever have any questions about the app, Spiceworks provides free technical support for all of the businesses that have implemented their network monitoring suite.
Nagios Network Monitoring
Nagios is a network monitoring tool that has been around for decades. In fact, Nagios is one of the most trusted network monitoring apps because it is free and easy to use.
Since Nagios is open source, other network monitoring tools have inherited the Nagios source code. Nagios can be configured to monitor any device on your network.
One of the most popular implementations of Nagios is when it is used alongside private cloud deployments such as OpenStack. With so many businesses building their own private clouds inside of colocation facilities, Nagios becomes the natural choice for network monitoring.
Nagios provides organizations with the ability to use a robust API, therefore allowing DevOps to customize their network monitoring tools to meet the goals of their business.
Cacti Network Monitoring Tools
With Cacti, you can gain in-depth reports from your servers, switches, firewalls and routers on your network. Cacti provides real time graphs that help network administrators monitor network in your data center.
Cacti supports all of the traditional network monitoring methods including SNMP polling. Additionally, Cacti has a large community of developers who have created network monitoring templates for the devices on your network.
Cacti can use queries, scripts, plugins or commands to help your business collect uptime data. Cacti uses RRDTool
to translate this data into robust graphs that help your IT staff gain insights into the data that flows in and out of your network.
Cacti uses PHP and MySQL so its easy to use, easy to install and easy to maintain. Best of all, Cacti is free and it can downloaded directly from
the Cacti website.